Yutang Sports is a sports market intelligence and sports marketing company consisting of an industry media outlet and a sports sponsorship agency. It provides editorial content and market analysis and services around marketing such as consultancy and sponsorship sales.
We aim to open a window between the Chinese and the international sports industry to bring value to both sides, to connect the world and China through sports.
The media outlet provides the most up-to-date sports business news, useful analysis and exclusive data reports on the sports industry in both Chinese and English, especially focusing on sports marketing and sponsorship content. With millions of views in China per year, the company is considered one of the most important sports industry media outlets in China, one that provides regular services to corporate clients.
The sports sponsorship agency helps international and domestic sports rights holders and events partner with Chinese brands to build influence in the market.
Yutang Sports is one of the top-rated Chinese media focusing on sports sponsorship and sports business. We report the latest news, interview industry experts, publish latest opinions and produce market reports and sponsorship case studies. We provide the international sports industry with most up-to-date trends in China while bringing the overseas sports business world to the frontdoor of Chinese sports professionals. We function ultimately as a communication platform bridging the Chinese and the global sports business world.
Figures
50,000 global sports business readers. 200,000 Chinese business readers. Over 450m views per year.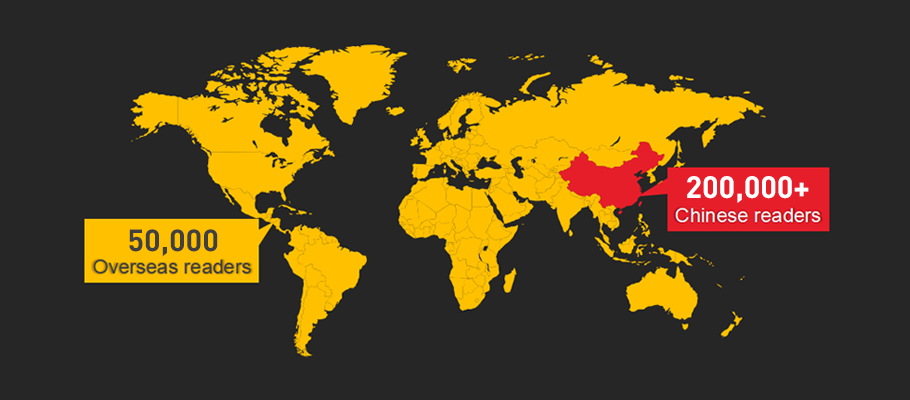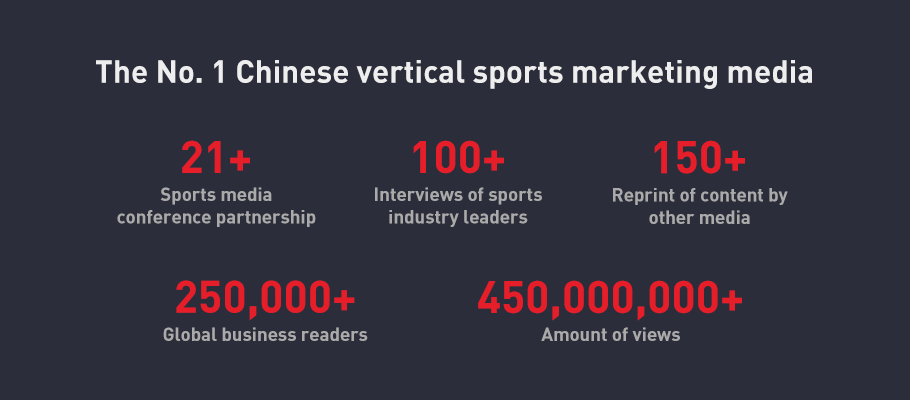 Over 30 Chinese and international digital channels, such as Weibo, WeChat, Tencent News, iFeng News, Twitter and Facebook.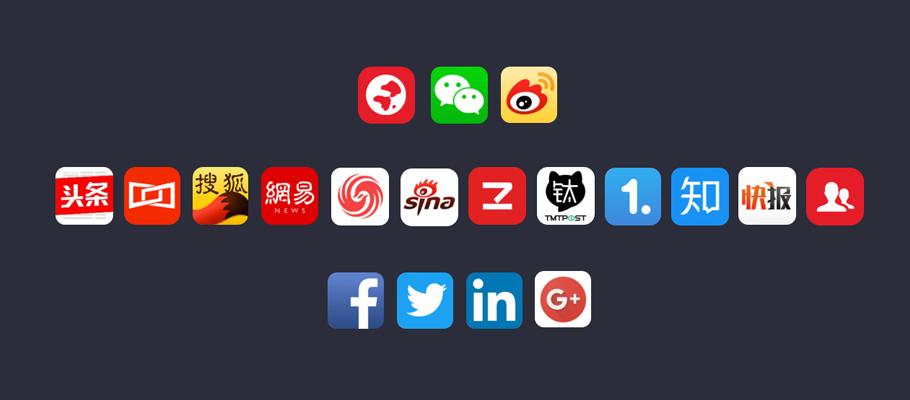 Media Collaborations
International sports conferences:
SportAccord Convention
SPORTEL
Soccerex
SpoBis
World Football Forum
And others...
Chinese sports conferences:
2017 China Sports Forum / 第二届CCTV中国体育风云论坛
2017 China Sport Show / 中国国际体育用品博览会
World Winter Sports (Beijing) Expo 2016 & 2017 / 2016 & 2017年国际冬季运动(北京)博览会
And others ...
Sport properties:
Yutang Sports is the Official Sports Business Media Partner of LaLiga in China
Data reports
Data reports:Over 10 years of research into the Chinese sports market and accumulated data. Over 1,000 data reports.

Types of data reports:
General market analysis
Analyses of a sport
Analyses of an event
Analyses of sports sponsorship industry
Bespoke data reports

Contact us to produce tailor-made reports for your organization.
Application method
Please submit an English CV to: hr@ytsports.cn
1. Beijing-based Full-time English Editor
Roles and Responsibilities:
1) Work with Chinese reporters and editors to help improve their English article quality, to make all English articles professional in language and style.
2) Write articles on the Chinese sports industry.
3) Contribute professional opinions to editorial content planning.
Qualifications:
1) Background as a professional reporter in sports business or related areas.
2) English is his/her native language and is very professional in Journalist reporting.
3) Patient, professional, passionate about sports news and having the spirit of team-work.
4) Knowing Madarin is an advantage.

2. European-based Part-time Reporters (other countries except the UK)
Roles and Responsibilities:
1) Work distantly to produce articles/analysis/commentaries about sports business and sports industries.
2) Attend sport conferences in the European countries to report and make interviews.
Qualifications for the above positions:
1) Experienced and professional writer and reporter in the English language.
2) Familiar with major international sports markets and industries. A good knowledge of the Chinese sports industry is a plus.
3) Work efficiently and can produce high quality articles.
4) Knowing Chinese Mandarin is a plus.

Contact us to look for sponsorship opportunities or enterprise partners.